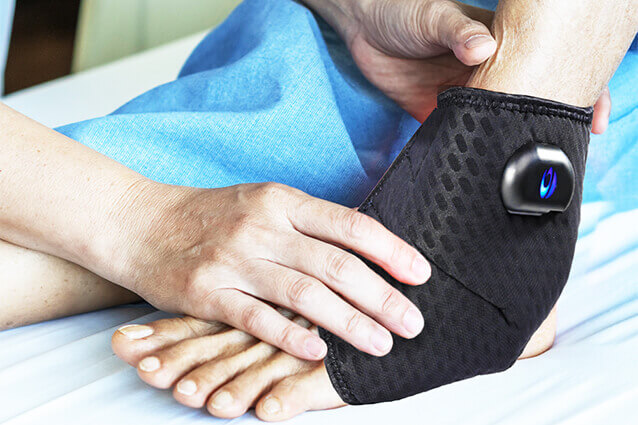 PEMF Introduction
Pulsed Electromagnetic Field (PEMF) therapy is a drug-free and non-invasive pain relief solution. PEMF therapy works at the cellular level by facilitating the transfer of ions, especially calcium ions, amongst cells and subsequently triggering a cascade of positive biological effects that reduce pain and inflammation. The diagram below outlines the essential process by which improved calcium ion uptake leads to positive biochemical responses.
Mechanism of Action
The OrthoCor Active and Advanced System lines utilize Pulsed Electromagnetic Field (PEMF) therapy with a carrier wave frequency of 27.12 MHz and a therapy wave frequency of 2 Hz. These frequencies are utilized for the treatment of soft tissue and pain mitigation. This is accomplished through a clinically proven cellular level mechanism of action. The OrthoCor Active System creates a PEMF Field and the human body respond biochemically to that PEMF Field.
The biochemical response produces an ionic bond between Calcium (Ca) and Calmodulin (CaM)(CaM/CA2+). The result is a significant increase in the levels of Nitric Oxide (NO) in the treatment area. The increased Nitric Oxide (NO) results in increased blood flow, Lymphatic flow, as well as the inhibition of COX-2 and Interleukin 1β.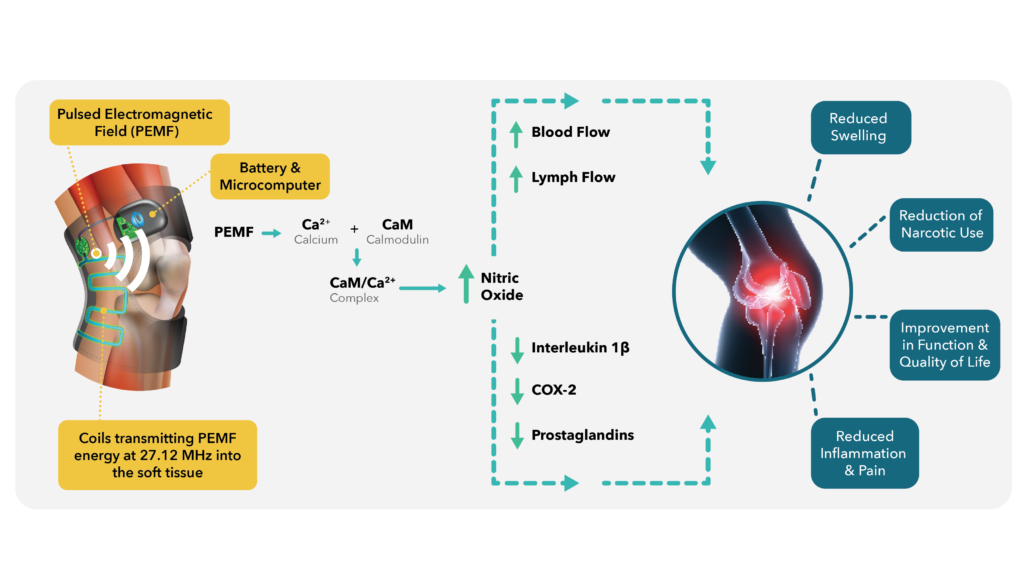 OrthoCor PEMF Benefits
Reduces swelling and relieves pain
Non-invasive, drug-free therapy
No side effects
Works deep in the joint, at the source of injuries
Clinically proven results
Reduce dependency on opioids for managing pain
Additional Resources For Patients